Blog
Top Housing Societies in Gujranwala
Top Housing Societies in Gujranwala. Gujranwala is a city in Punjab, Pakistan's 7th most populous city, and famous for producing great wrestlers. It is one of Pakistan's fastest developing cities, and it has developed into an important industrial hub.
Industrialization has resulted in the development of a substantial middle class, which has contributed to the country's economy and growth. According to a GCCI estimate, the city hosts 5,000 small and medium businesses, 16,000 cottage units, and a few major companies.
Top Housing Societies in Gujranwala
Gujranwala is also known for producing a large amount of sugarcane, melons, and grains for export. The city is known for its restaurants and a wide range of spicy and BBQ cuisine. The top foreign food outlet – China Citi Restaurant – can be found, serving amazing food and a pleasant atmosphere. Bundoo Khan, Shahbaz Tikka, and Royal Garden are three well-known Pakistani restaurants worth the visit.
The primary language spoken here is Punjabi, with Urdu and English as secondary languages. Gujranwala has a mostly hot climate, however, it also has cold winters. Educational institutes and production units abound in the city.
Top Famous Housing Societies in Gujranwala
CITI Housing
Garden Town
DC Colony Gujranwala
DHA Gujranwala
Master City Gujranwala
Royal Palm City Gujranwala
Canal View Housing Scheme Gujranwala
Magnolia Park
Fazia Housing Scheme
Shalimar Town
Jinnah City
Taj Garden
University Town
Le Paris Gujranwala
Ajwa City
Professor Colony
Prime City
Punjab Garden
Dream Garden
Green Vally
Al Falah City
CITI Housing
LifeStyle Citi Housing Gujranwala
Citi Housing, located on both banks of the Upper Chenab Canal, represents the ideal definition of beautiful living in a gated community where aesthetics, comfort, and functionality are all combined to produce the most modern, world-class housing project.
Citi Housing has been designed to meet all of the latest international town planning and engineering standards, with direct access from both the canal road and the G.T road. For the pleasure of your children, there is a wide network of curving roads, uninterrupted underground electric supply, an international quality school system, lush green parks, and a zoo along the canal bank, as well as a mosque and a fully equipped hospital.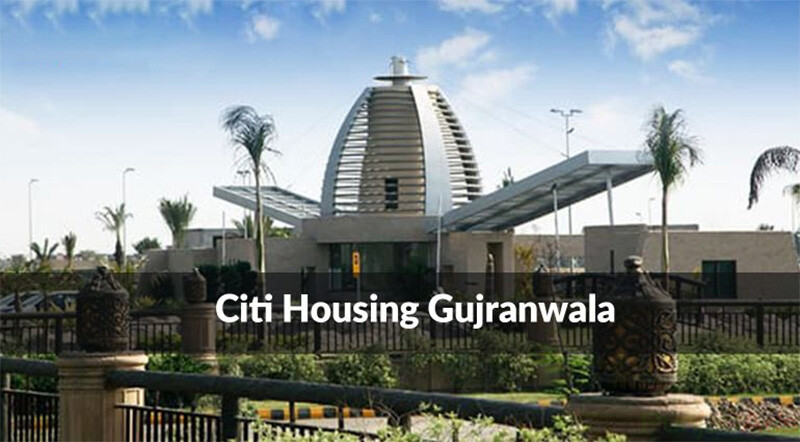 To provide a peaceful environment for the residents, a highly trained and equipped security force guards and patrols the area around the night and surveillance cameras. Shopping is a delight in a modern commercial hub with commercial banks and multinational chains. All of these characteristics combine to make Citi housing an excellent choice for your living requirements. Residents of Citi Housing have access to the best commercial areas, entertainment venues, and leisure activities, as well as recreational, commercial, infrastructural, and residential facilities. Citi Housing has reached the status of a brand and has completely sold out.
Other CITI Housing Projects
1. Citi Housing Sialkot
2. Citi Housing Jhelum
3. Citi Housing Faisalabad
4. Citi Housing Multan
AMENITIES
Canal Views
Mosques
School
Citi Medicare
Shopping Mart
Opera Cinema
Theme Park
Citi Parlour
24/7 Security
24/7 Power Supply
Garden Town Gujranwala
Fast Marketing and Real Estate Consultants owns and manages this lovely and upgraded project. This Project is Located on Sialkot Road Near Gujranwala Board and Pindi By Paas. The location is excellent because it is close to many facilities such as all of the project's well-known and high-quality schools, colleges, government institutes, courts, and hospitals. On Sialkot Road, there is also the Gift University. The infrastructure is up to date and durable enough to withstand any natural disaster. The Garden Town's natural environment, beautiful parks, water supply, and security checks all combine to make it a pleasant place to live.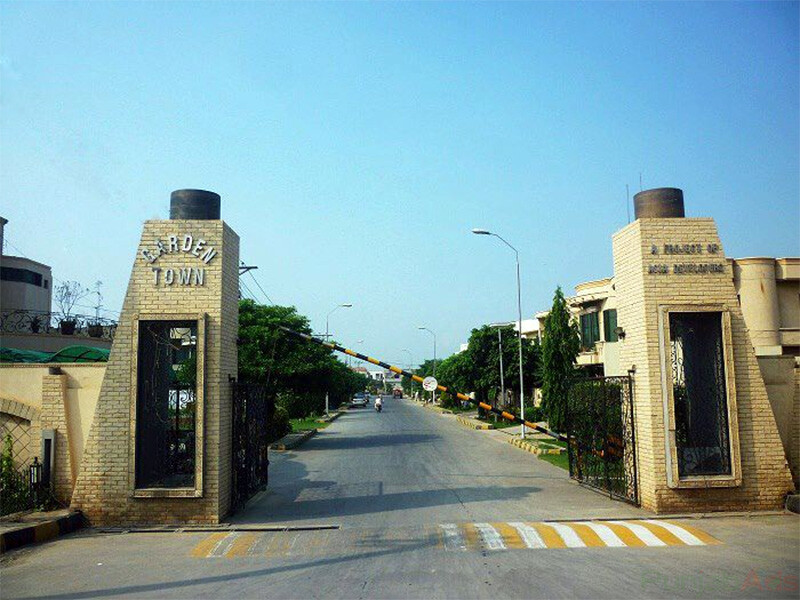 The colony's developers stated that the colony's main Boulevard, which is 128 feet wide, is the city's widest road. Other features include Club Houses, Sports Complex, Mini Golf Club, Jamia Masjid, Water Supply, Sewerage System, Boys and Girls Schools, E-Tag admission system, Mobile guards, and CCTV monitoring for the first time in Gujranwala. Hospitals, 30-foot minimum roads, Community centre, Children's Parks, Gymnasium, Jogging Tracks, Main Gate on Sialkot Road, Wall protection all around the housing project, Electricity, Mini Zoo, and all the amenities that a luxurious housing society can provide are all included. Make use of all of these amenities. Enjoy all these facilities in Gujranwala for the first time.
The plots are available in Different sizes of 5, 10, Marla, and in 1 & 2 Kanal Plots.
DC Colony Gujranwala
A Project of PGECHS (Provincial Government Employees Cooperative Housing Society) also known as DC COLONY. DC COLONY IS ONE OF the MOST BEAUTIFUL and FAVORITE societies IN GUJRANWALA. Dc Colony is located on Main G.T road between Rahwali and Pindi-bypass Just 7.3 km away from Pindi-Bypass and near Daewoo bus stop. Extension 3 of the DC Colony is next to phase-1 which is also accessible from Alipur road.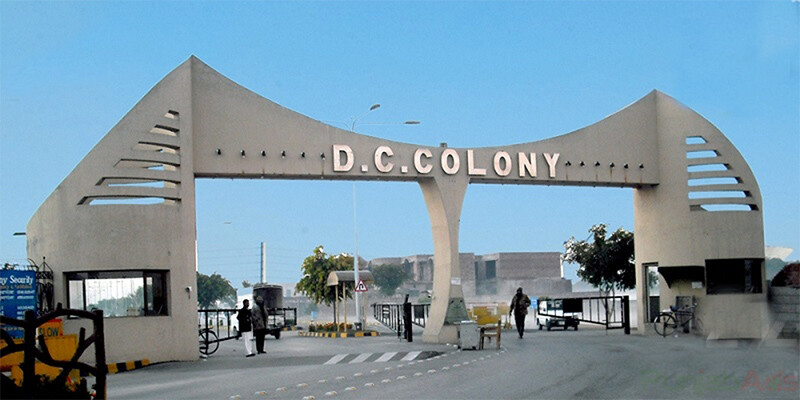 The Punjab Government Employees Society (PGECHS) is responsible for more than 30 commercial buildings in the area. Its wide road network connects it to all fundamental services, including health, transportation, and education, making the daily experience more pleasant. Shopping Stores, Restaurants, Community Hospitals, parks, mosques, and Saeed Dental Surgery are all located in this community, making life easier for residents. this is the best opportunity for those who want to invest in the Real estate business or want to make their dream home in one of the best and most secure societies of Gujranwala.
Garden Town, DHA Gujranwala, Cantonment Board Gujranwala University of Engineering Rachna Campus, and other nearby localities are also accessible from this location. Residential files of 5,10 marla and 1 Kanal. Top Housing Societies in Gujranwala.
DHA Gujranwala
DHA (Defence Housing Authority) Gujranwala is a globally known corporate entity that has worked to give Pakistanis the opportunity to live in unique modern living styles. It has improved the beauty of our cities and communities by keeping up with the most recent global developments in the field of urban and community planning. It has injected DHA Living, which is gloriously dynamic, pleasantly bright, and comfortable living, by introducing innovative designs in the development of housing, infrastructure, and important connected facilities.
DHA Gujranwala is located nearby Chenab Gate and can be reached via the Main GT Road., the project will cover 9,300 acres and be divided into four phases. The development of Phase I of the neighbourhood is proceeding at a fast pace.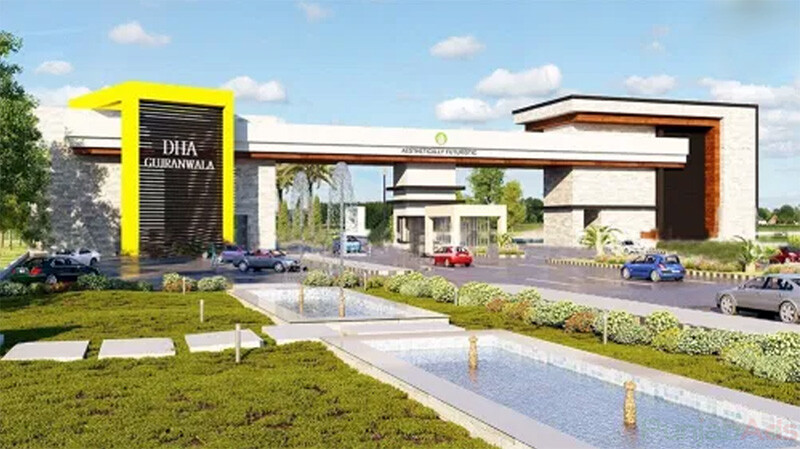 DHA projects have a long and illustrious history, as we all know. Almost all of DHA's other developments have appropriate price increases, and investors prefer to invest in DHA projects because the developer does not allow any legal difficulties to arise during construction. So, given the developer's track record, we should expect DHA Gujranwala to prove to be a haven for investors and a society that sets new standards for residential construction in the city. Top Housing Societies in Gujranwala
Gujranwala is home to several entrepreneurs and business people, and DHA Gujranwala provides them with a high-end residential society in the city. Residents will be able to live a luxurious lifestyle.
Master City Gujranwala
The Master City Pvt Ltd is a well-known company in the construction of new living communities with stranded that offer residents a wonderful experience. Master City Pvt Ltd is dedicated to introducing modern strategies and ways of thinking in the real estate business, which has a significant impact on the lives of people and the growth of our society. The Master City has succeeded to become one of Pakistan's biggest contributors to the country's standard of living.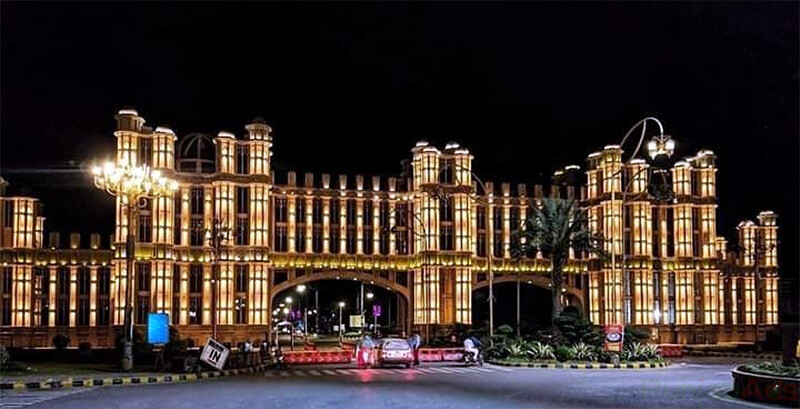 Master City is located across the road from Peoples Colony on the Sialkot Bypass Road in Gujranwala, Pakistan, and is surrounded by pollution-free modern life essentials. Master City is a completely gated and secured community. The entire facility is surrounded by CCTV cameras, ensuring a secure environment.
Rescue Help hotlines are usually provided throughout society, from which a free call for any form of help can be obtained 24 hours a day, seven days a week. The Rapid Response Team will contact everyone who makes the call right away. For the first time in Pakistan, Master City is the proud pioneer of these unique services. Master City is supposed to be an island of relaxation, security, variety, and enjoyment when it comes to leisure activities. The city would provide more than enough to satisfy a wide range of tastes and moods.
Silent Features:
Ideal Location
Open Gym
No Load Shedding
Dengue Free Parks
24/7 Security
Water Boats
Wide & Graceful Canal Bridge
Play Land
Weather Proof Gazebos
Hospitals
Main Gate with Grandeur
Outdoor Sky Diving
Beautiful Landscaping
Gold Souk
Shock Proof Jogging Tracks
Community Centers
Convenient Admin Office
Multinational Brands
Beautiful Mosques
International Standard Schools
Under Ground Electricity
Commercial Markets
Public Laundries
30 to 260 ft. Wide Roads
Libraries
Single & Double Helix Rollercoaster
Laser Park
Laser Fountain Park with Food Court
Ship Restaurant
Cricket Ground
Theme Park
Cycling Park
Royal Marquees
Grid Station
Transport & Ambulance
Reputed University